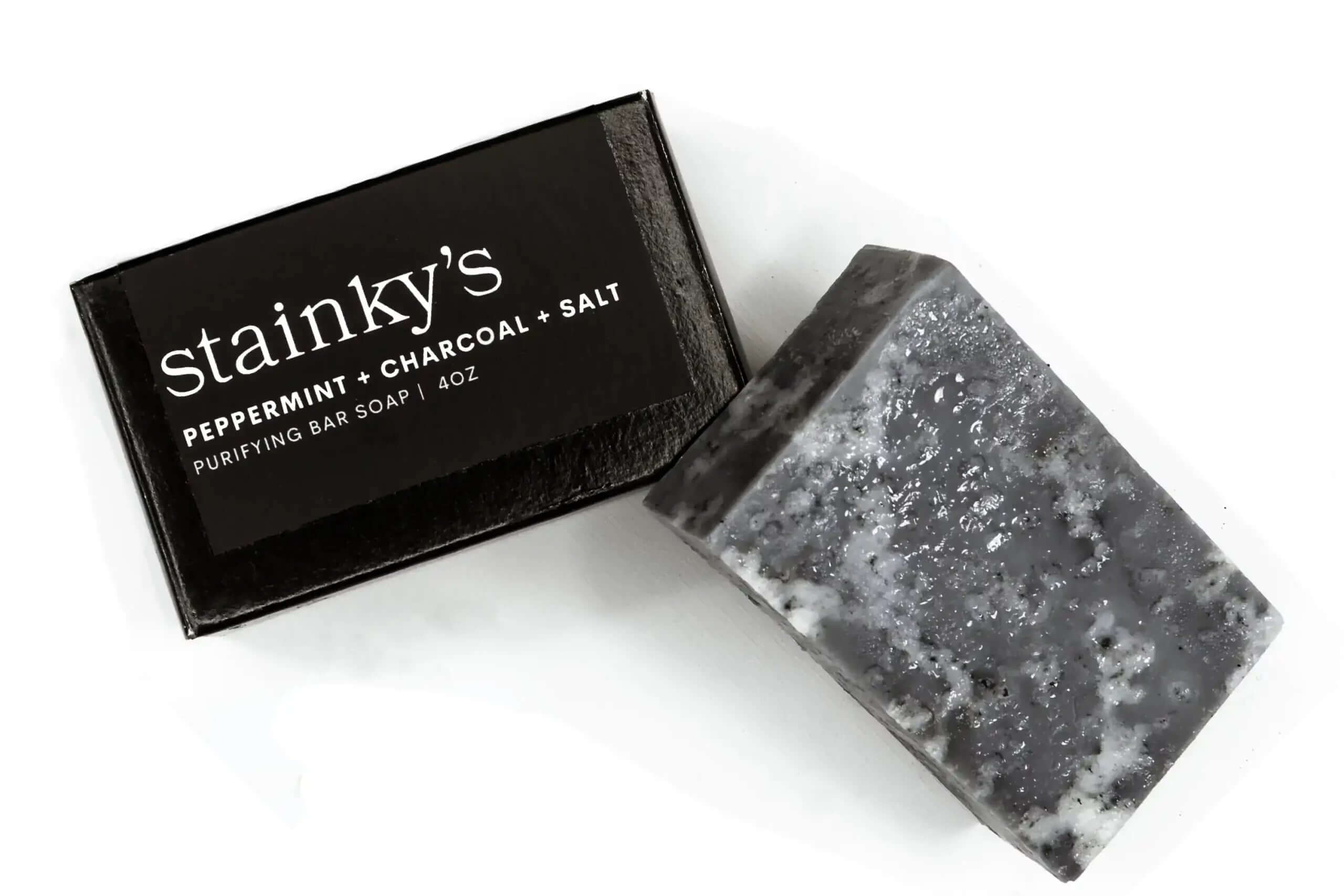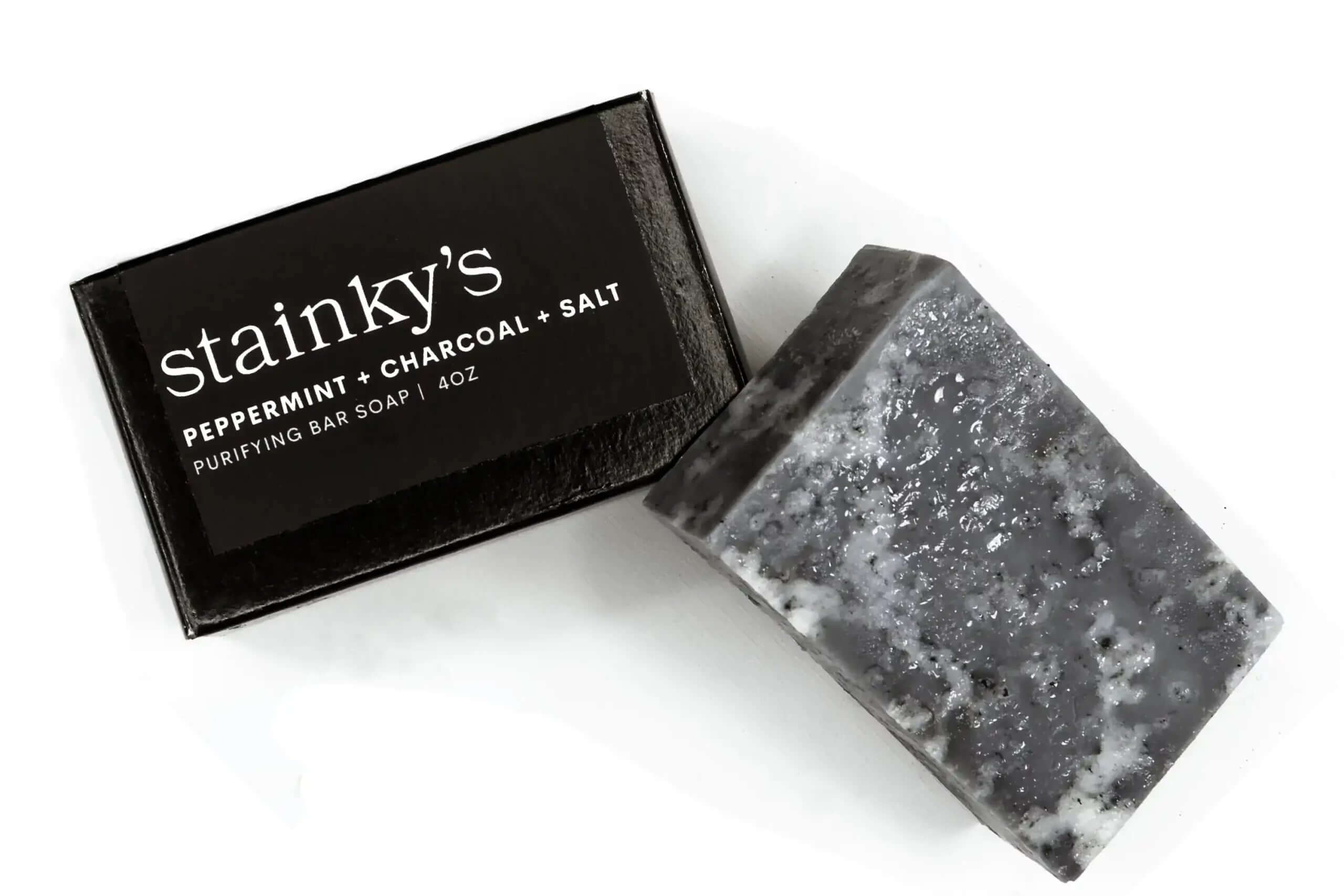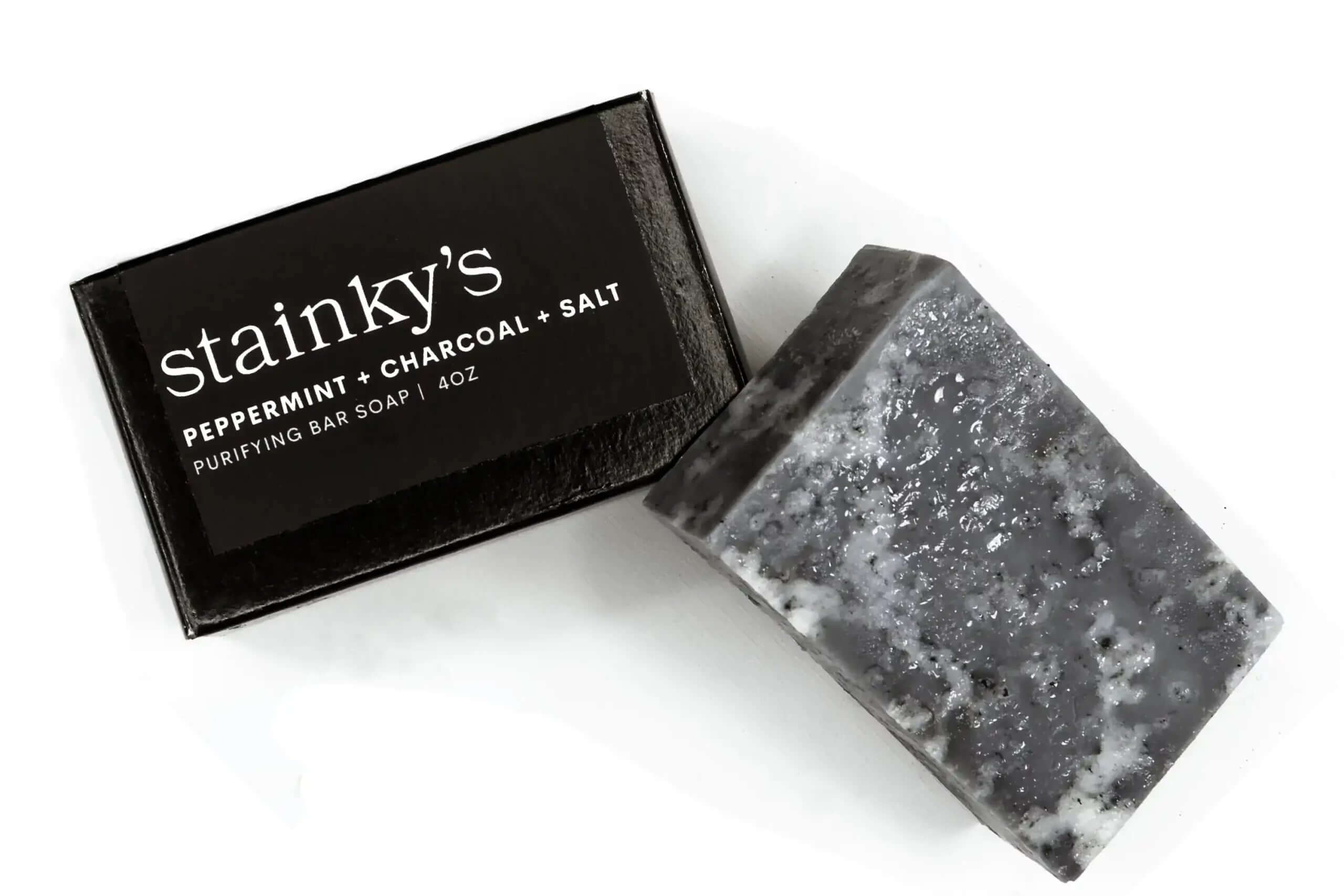 Purifying Charcoal Bar Soap - Peppermint + Charcoal + Salt
Details
Discover the power of Activated Charcoal and Black Salt in this soap - they deeply cleanse and exfoliate, leaving you feeling fresh. Add in the delightful scents of Peppermint & Rosemary essential oils, and you've got a winner! This salt charcoal soap gets an A+ for how good it makes you feel and smell.
After washing with this charcoal detox soap, you're ready to use Pit Prep deodorant primer to smell good all day long. This gentle soap exfoliates, detoxes, moisturizes, and rinses clean. Create the perfect canvas for PIt Prep deodorant primer. 
Read a thorough review of this luxurious bar soap on the Style Chicks blog. 

4 oz bar 
Superstar Ingredients:
Activated charcoal to draw impurities (aka sweat, dead skin and debris that odor-causing bacteria feed on) out of your skin

Black salt, for gentle exfoliation and extra purifying powers

Peppermint and rosemary essential oils that make your shower smell like a fancy spa
Full Ingredients: 
saponified oils of sunflower*, coconut*, and safflower* (with retained glycerin); water; charcoal powder, black salt, shea butter*, essential oils of peppermint and rosemary; rosemary extract

* organic ingredient