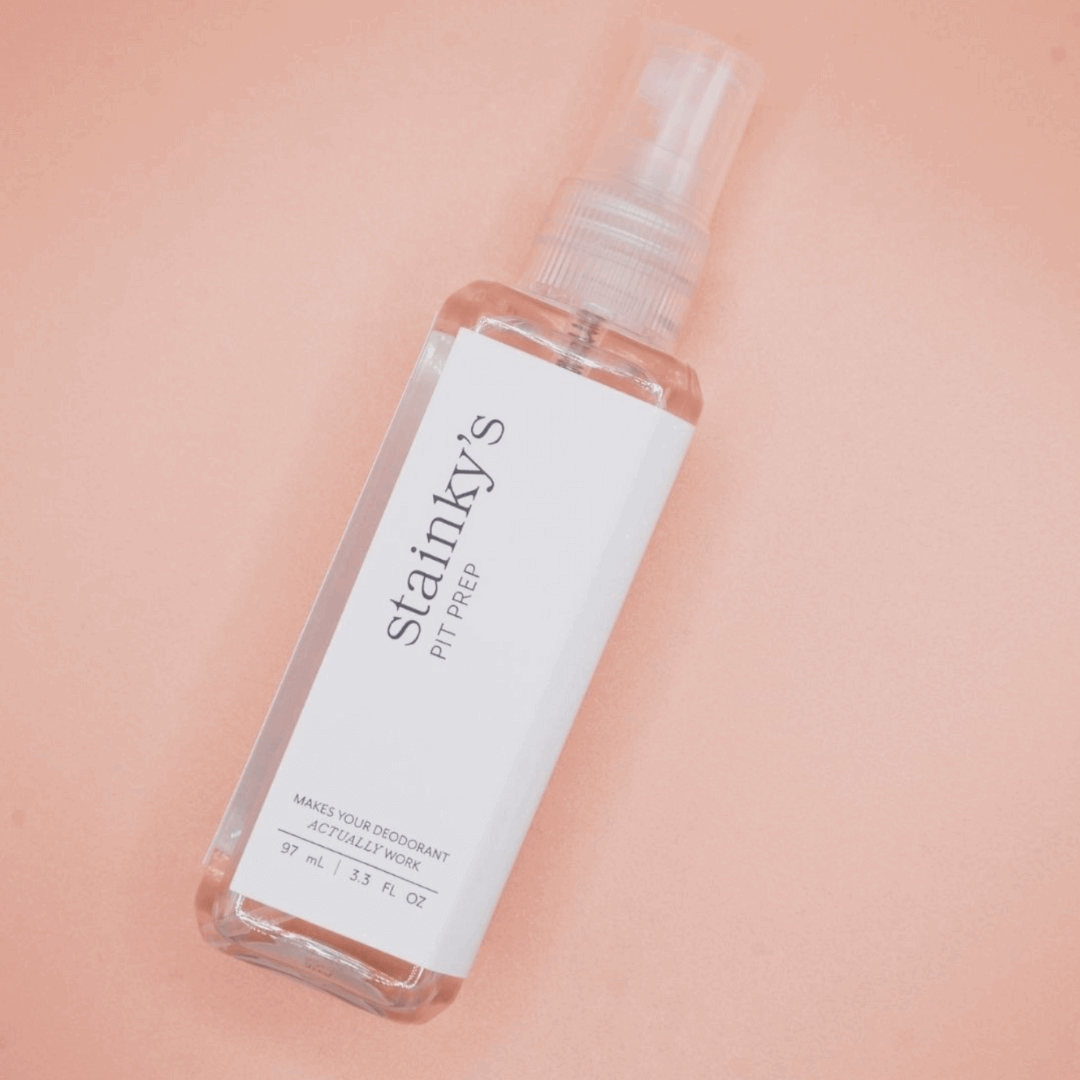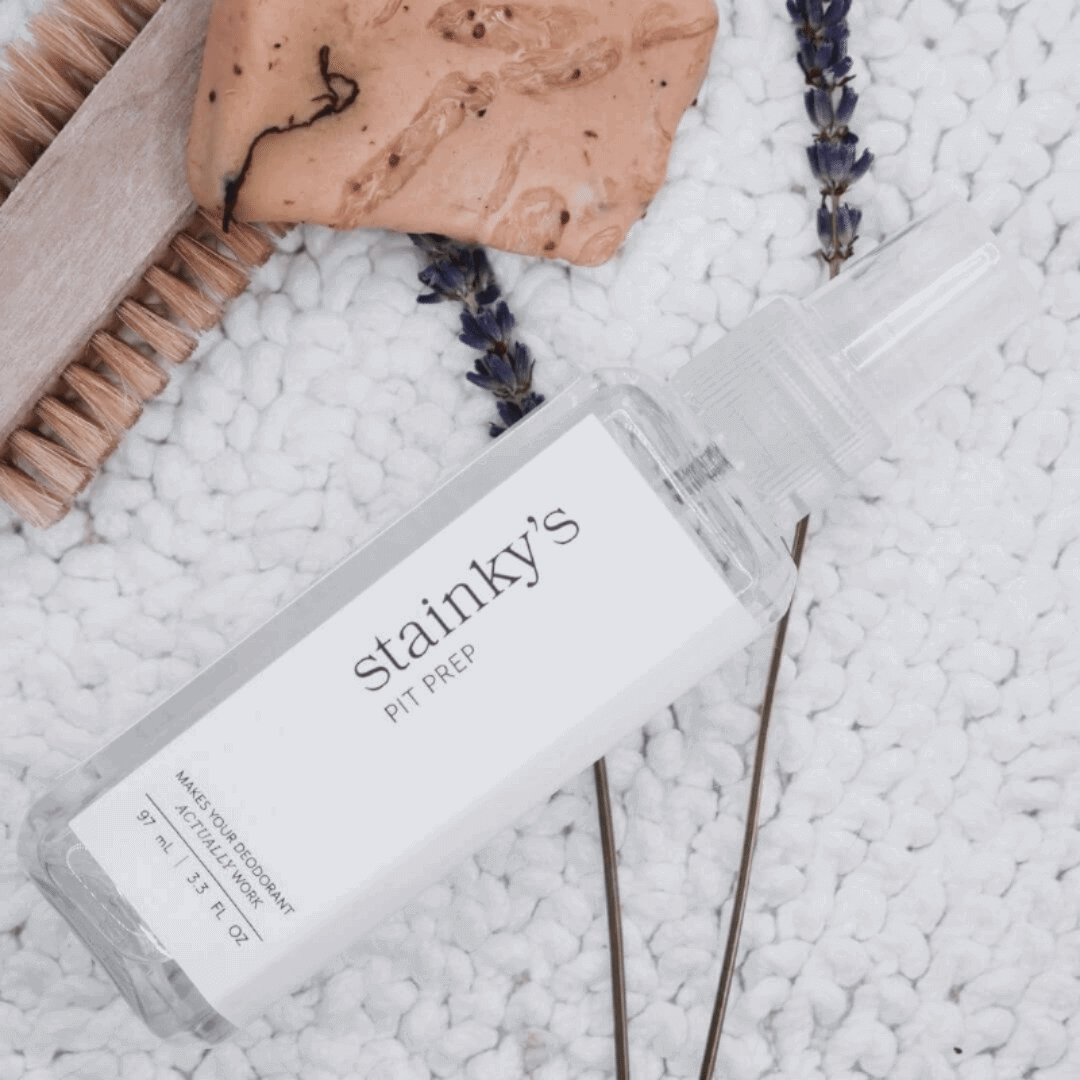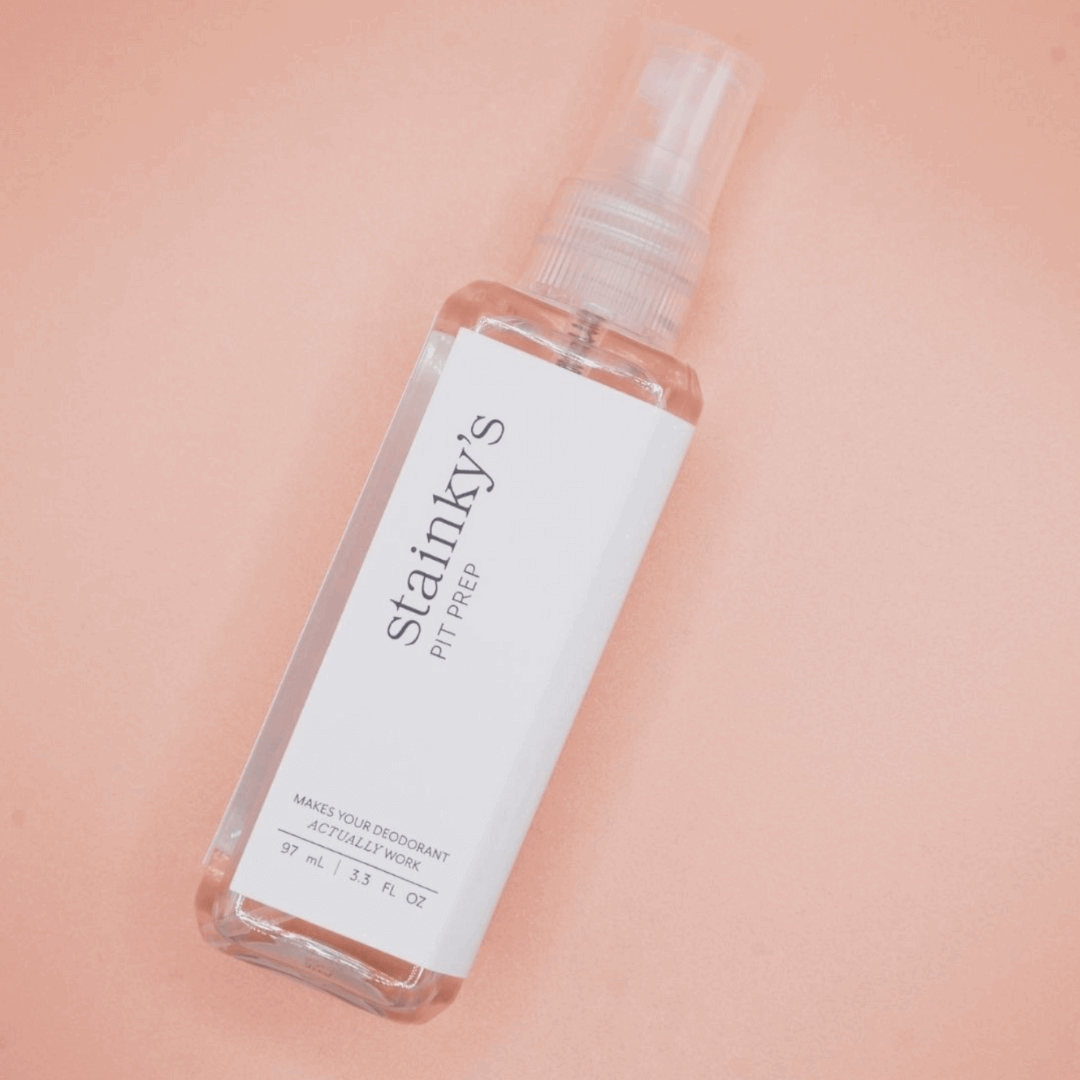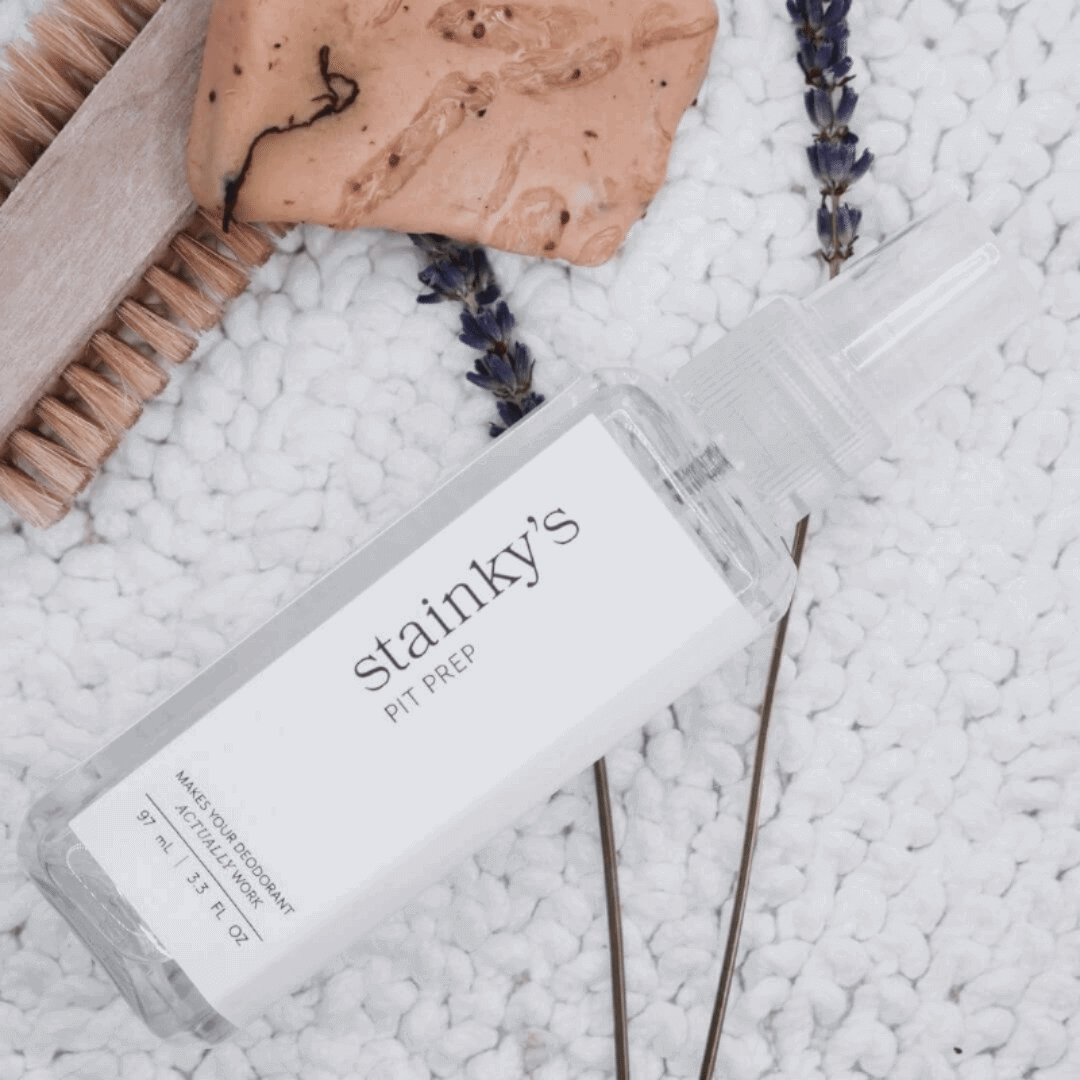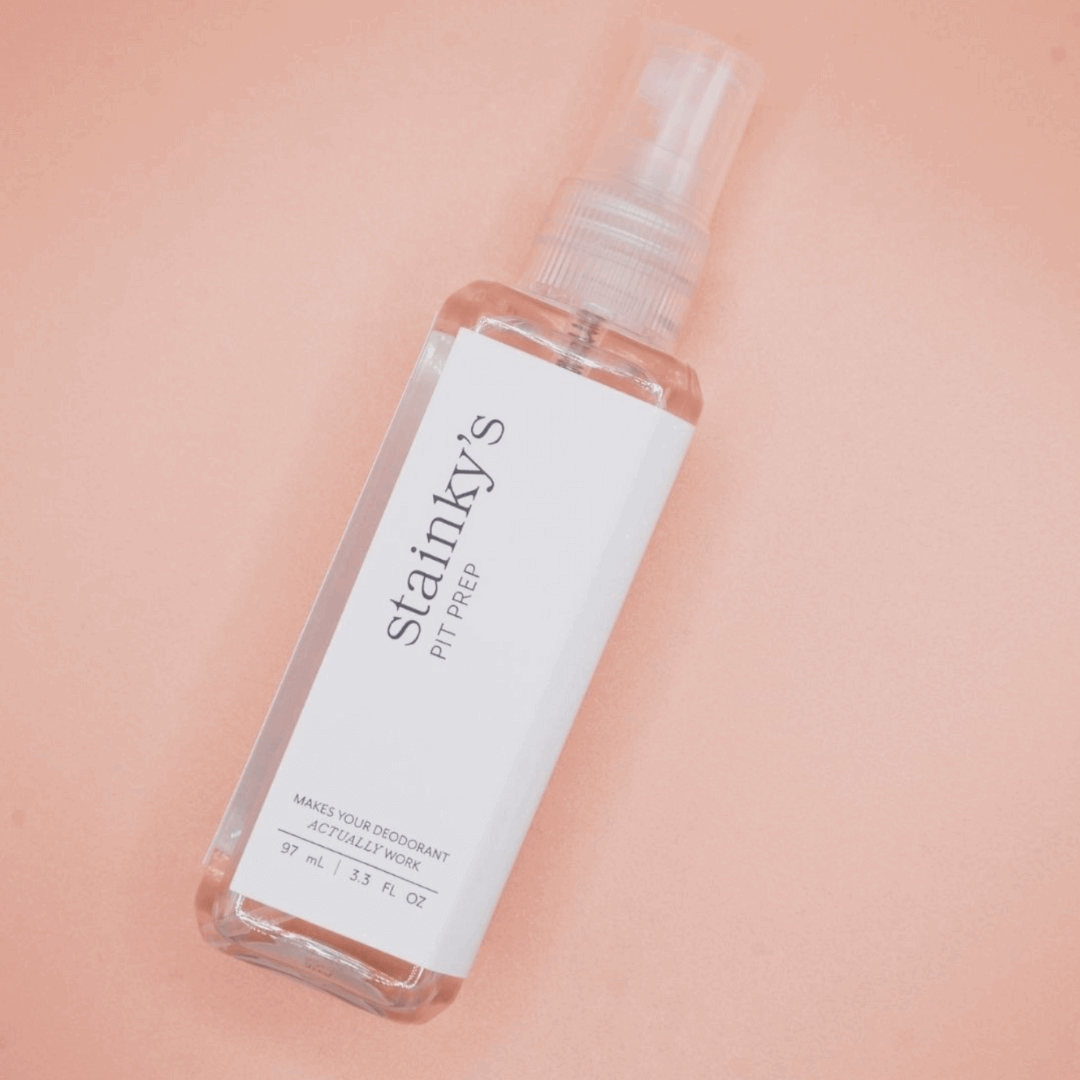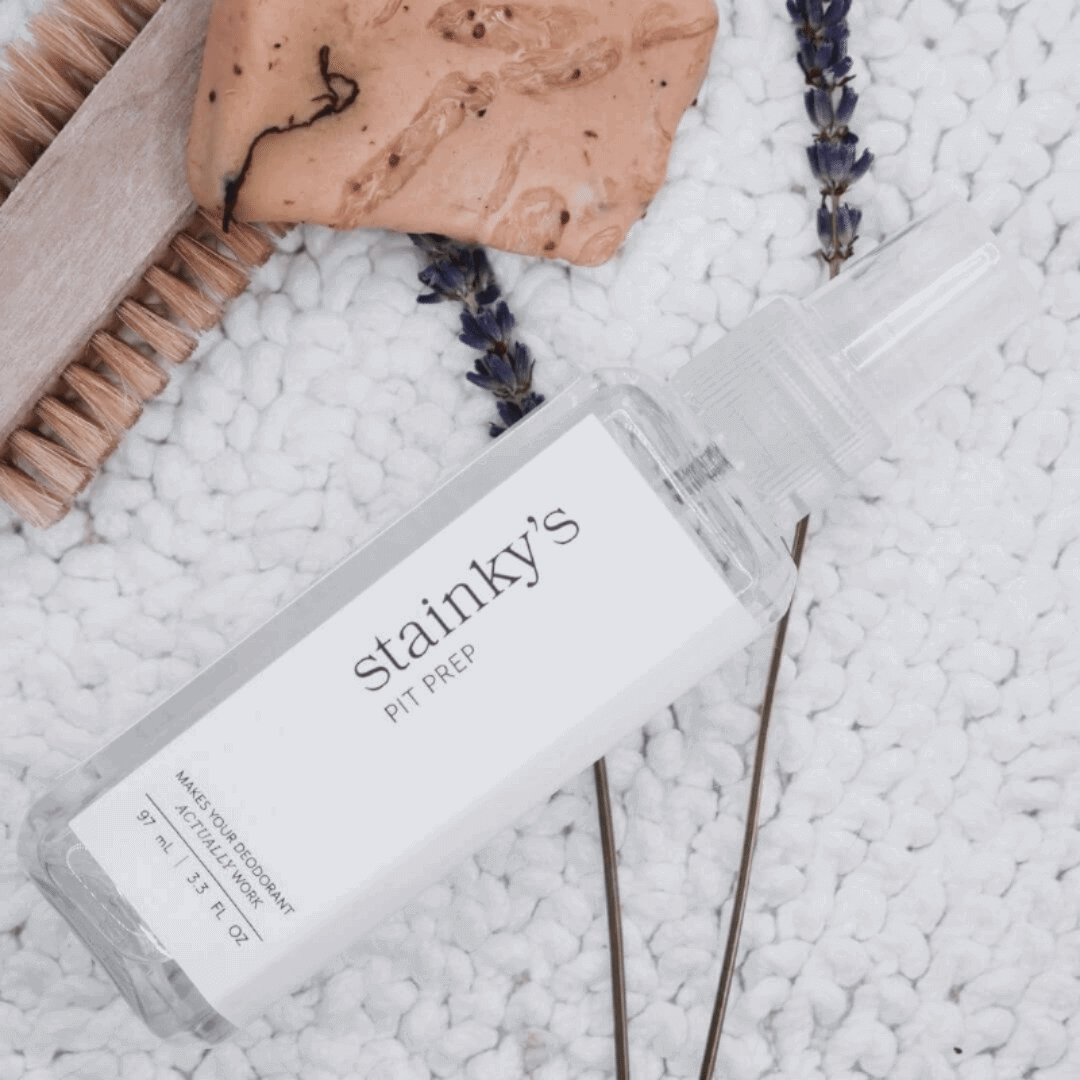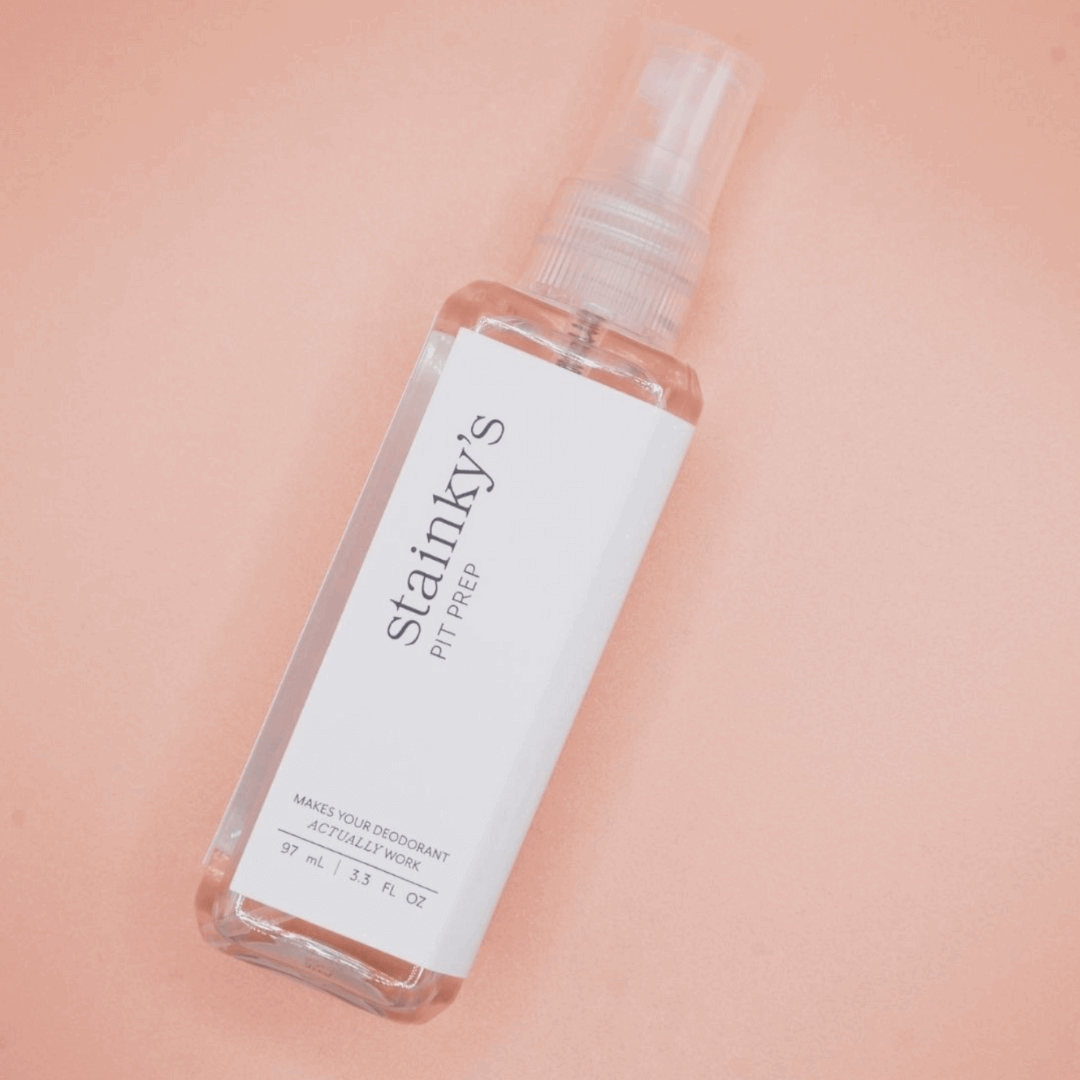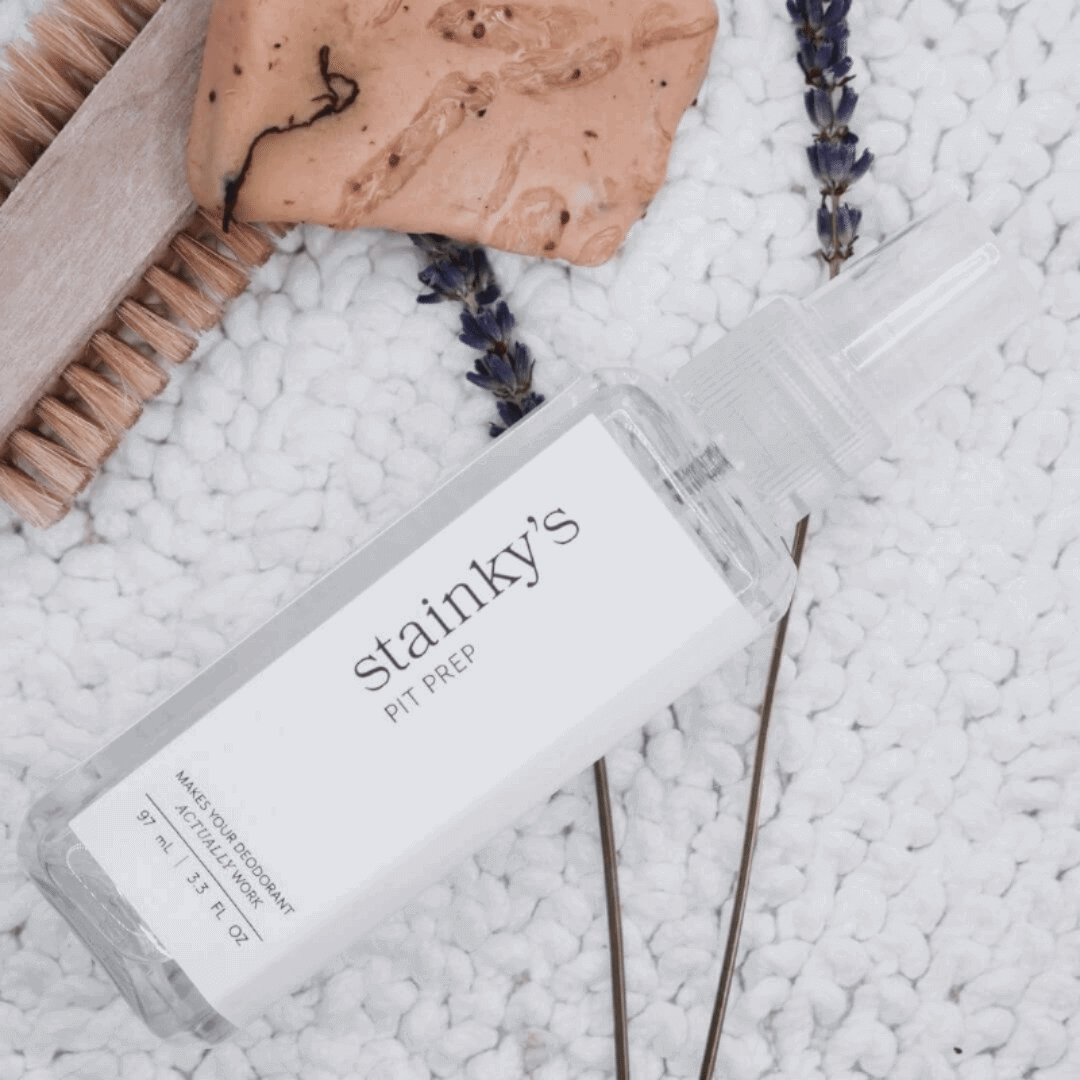 Pit Prep Deodorant Primer 3 Pack, Save $10
Save $10 with a Pit Pack 3-Pack! 
Normally $45 for 3 when sold individually, get 3 bottles of Pit Prep for only $35 
Details

Pit Prep is a Deodorant Primer and the best AHA Deodorant available in the US. It works by using the exfoliating and pH adjusting powers of alpha hydroxy acids to eliminate the bacteria that cause body odor.

Brought to you by the Stainken sisters, Caitlin and Erin. When you grow up with the last name Stainken, you take body odor seriously. We made Pit Prep to help our customers smell good and feel good. 

Pit Prep is an amazing deodorant because it treats body odor at the source, rather than trying to mask it with fragrance. Pit Prep is also great when used as an armpit primer, and drastically improves the performance of aluminum-free and natural deodorants. 

How Does Pit Prep Work?

Alpha Hydroxy Acids (AHAs) such as glycolic acid, malic acid, and lactic acid support healthy skin and an optimum pH. Pit Prep uses AHAs to gently exfoliate and lower the pH of underarm skin to a level that kills off odor-causing bacteria, yet helps other, healthy bacteria to thrive. This results in an optimized armpit biome that lets you smell good AND feel good.  

Pit Prep is fragrance free, and contains no baking soda or aluminum. Whether used alone or as a primer before other deodorants, Pit Prep delivers remarkable results, yet is gentle on sensitive skin.

And best of all - while some natural deodorants suddenly stop working, due to its exfoliating properties, Pit Prep actually gets better and more effective over time. 

 

Pit Prep delivers highly effective, gentle and consistent odor protection so you can smell good and feel good. 

How Does AHA Deodorant Feel?

Pit Prep feels like blissful nothing. It dries clear within seconds and doesn't leave any stickiness, tackiness, or oiliness. With its soothing aloe base, it feels comfortable and hydrating on your skin.

Experience the top-of-the-line skincare for your armpits with AHAs like glycolic acid, which supports and encourages a healthy, optimized armpit pH. 

Pit Prep is highly effective at odor control, yet so gentle you can use it right after shaving. 

 

Other Benefits of AHA Deodorant: 

Beyond its odor-fighting properties, Pit Prep has some great side benefits. Here are a few of our favorites:

It softens, hydrates, and exfoliates the armpits

Gradually lightens dark underarms

Increases the effectiveness of other skincare products, such as other deodorants, antiperspirants, and moisturizers
Aluminum-free, baking soda free, and fragrance-free, Pit Prep is a natural deodorant that actually works
Made by Stainky's, a vegan, cruelty free, and woman owned and operated company

Superstar Ingredients:

Deodorant with Glycolic Acid for underarm odor
Malic Acid, Tartaric Acid, and Lactic Acid for underarm exfoliation and further odor control
Organic Tea Tree Essential Oil for antimicrobial properties
Organic Aloe for soothing, and moisturizing armpits
Organic Bilberry, Orange, and Lemon Peel, and Cranberry Extracts for additional odor protection and skin softening properties

 

How to Use Pit Prep: 

Start with clean dry skin.

Spray liberally on armpits and surrounding skin.

For best results, go for a wide application zone that extends at least 6 inches beyond your armpits.

If you have armpit hair, make sure it is thoroughly saturated. 

Let dry. That's it! Go about your day without thinking about body odor. Pit Prep Acid Deodorant has you covered. 

Pit Prep works best with consistent daily use.

 

Full Ingredients: 3.3 fl oz/ 97ml

Organic Aloe Leaf Juice, Glycerin, Phenoxyethanol, Organic Sugar Cane Extract, Organic Bilberry Fruit Extract, Organic Sugar Maple Extract, Organic Orange Peel Extract, Organic Lemon Peel Extract, Organic Cranberry Fruit Extract, Malic Acid, Tartaric Acid, Glycolic Acid, Lactic Acid, Citric Acid, Organic White Willow Bark Extract, Tea Tree Leaf Oil, Polysorbate 20, Organic Alcohol, Tetrasodium Glutamate Diacetate
Excellent no stink product!
Used for a month now and it has met my expectations. Easy to use.
Excellent no stink product!
Used for a month now and it has met my expectations. Easy to use.