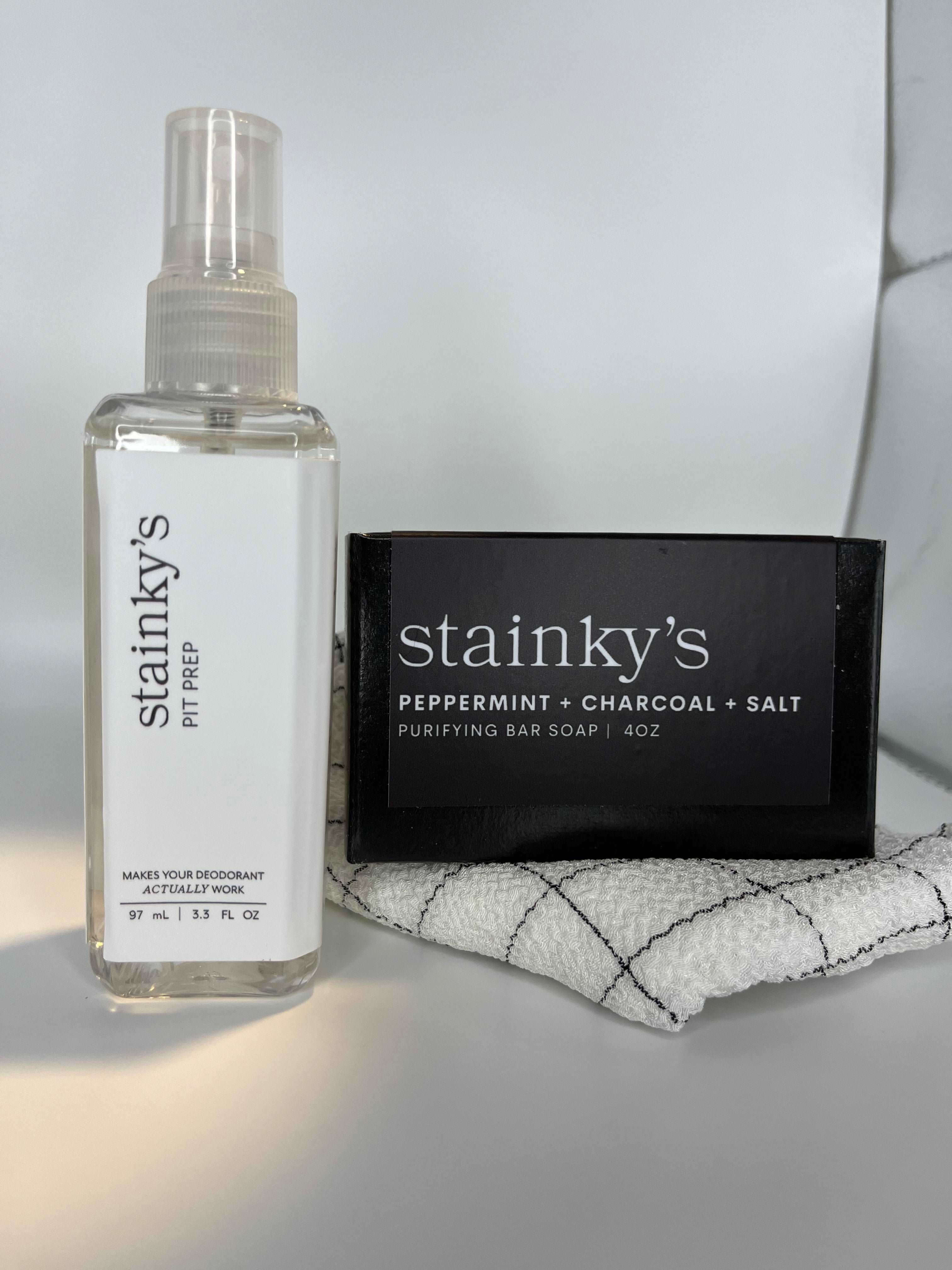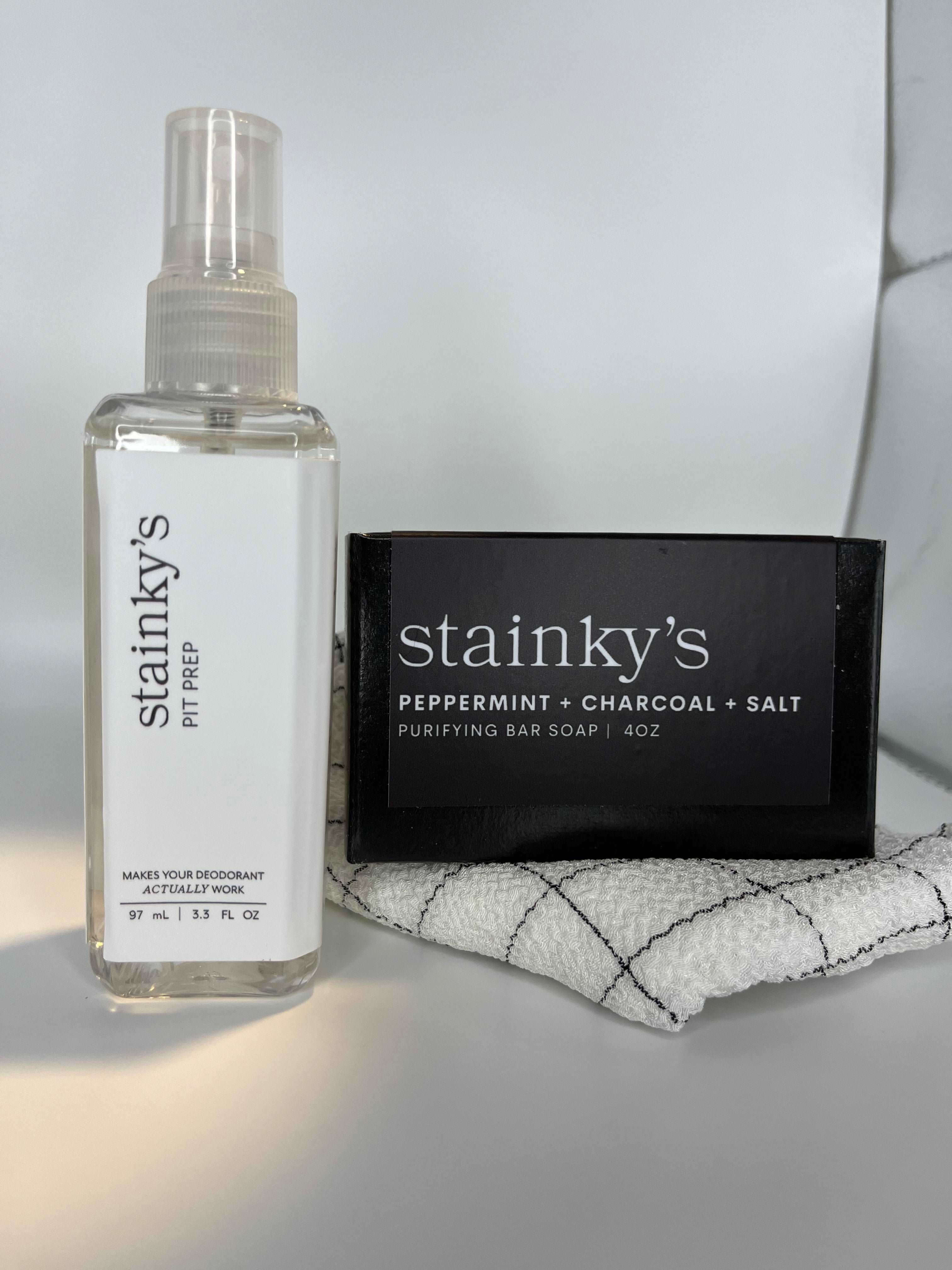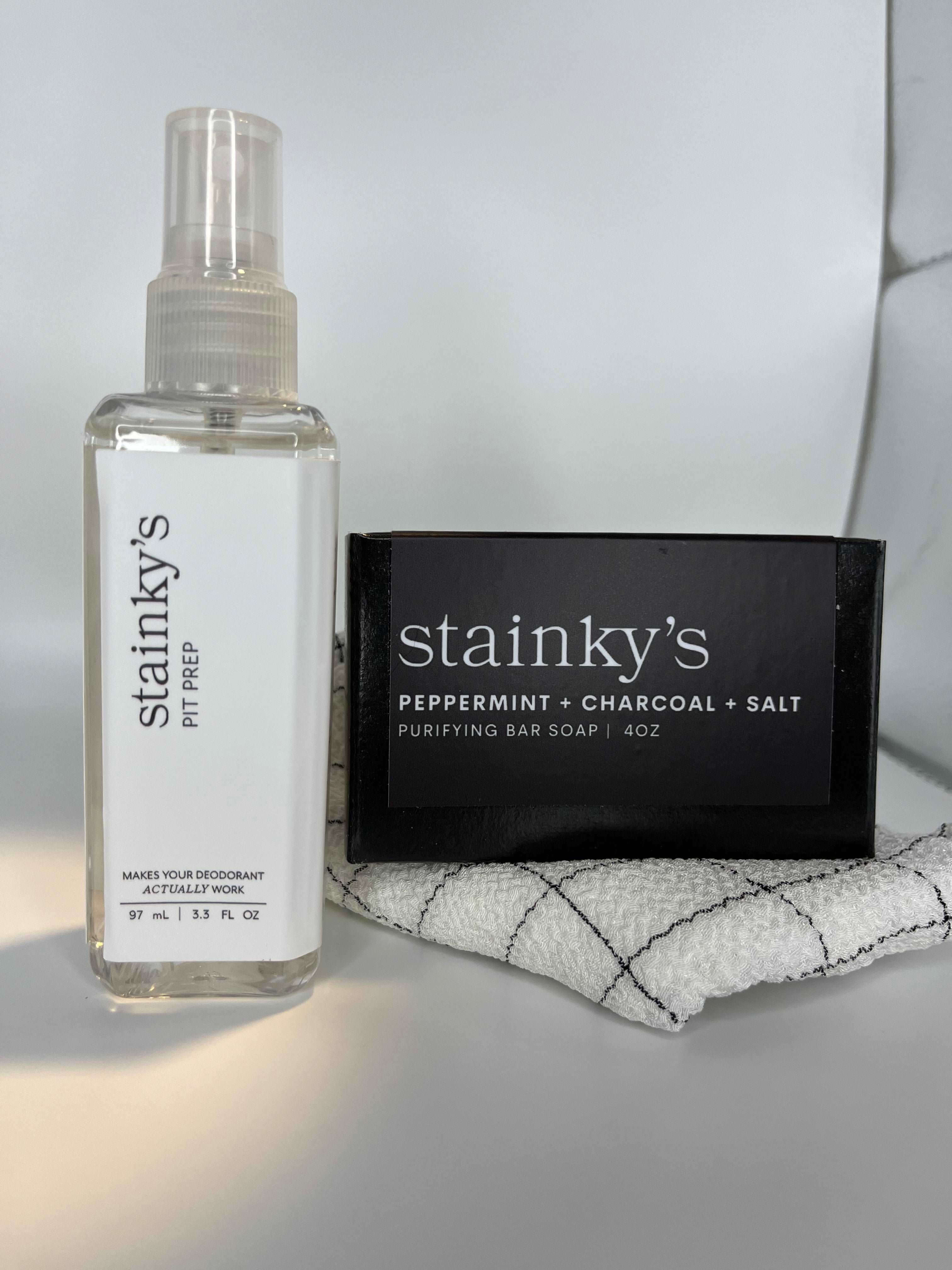 The Pit Prep Set
Introducing the Pit Prep Set! For ultimate armpit exfoliation and body odor control. 
Get our bestselling Pit Prep, along with our luxurious Charcoal+ Peppermint + Sea Salt soap, and a gentle exfoliating Pit Mit. Save when you buy all three as a set.
Discover the power of acid-based deodorants with our exclusive product bundle, carefully curated to keep you feeling fresh, clean, and confident all day long. Say farewell to ineffective natural deodorants and embrace the game-changer in underarm odor control!
This bundle includes: 
Meet Pit Prep, the top-rated AHA and glycolic acid deodorant that guarantees remarkable results. Powered by a proprietary blend of glycolic acid and multiple AHAs, Pit Prep exfoliates the skin, adjusts armpit pH, and eradicates body odor at its source. Bid adieu to traditional deodorants containing aluminum salts - Pit Prep is aluminum-free and baking soda-free, making it the ideal solution for sensitive skin.
Experience the difference as Pit Prep gets more effective over time, providing long-lasting freshness without compromise. Finally, a natural deodorant that actually works as well as mainstream deodorants, without aluminum or baking soda!
Our Peppermint + Charcoal + Salt soap is the ultimate companion to Pit Prep, offering a deep cleanse like no other. Activated Charcoal absorbs impurities, while black salt gently exfoliates, leaving your skin feeling revitalized and refreshed. The invigorating scents of peppermint and rosemary essential oils elevate your shower experience to a whole new level. This soap gets an A+ for its soothing and satisfying qualities.
Complete your self-care routine with the Pit Mit, a gentle, high-quality mitt designed for in-shower exfoliation. By sloughing away dead skin and buildup, the Pit Mit maximizes the benefits of Pit Prep AHA Glycolic Acid Deodorant and Armpit Primer. Use it to clean your whole body, with extra attention to your armpits before applying Pit Prep, ensuring the cleanest and smoothest armpits of your life.
Incorporate the power of acid-based deodorants into your daily routine with our thoughtfully crafted product bundle. Embrace confidence, freshness, and the best AHA deodorant experience you've ever had!